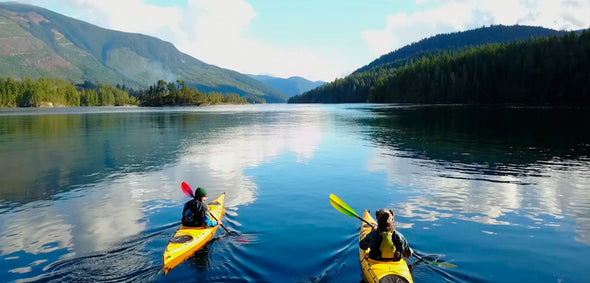 Coming Soon- Try Before You Buy
Our paddles are designed to last years, so we know selecting a paddle can be intimidating when there are many paddle models and variations to choose from. 
With this in mind, we are excited to announce that we will soon be launching Werner Paddle's "Try Before You Buy" program.
A fleet of our most popular paddles will be available to demo for a 2-day period. Reservations are preferred as we have a limited number of paddles available.
How it Will Work:
Invest $30 (+sales tax) into your future paddle purchase. Buy a new paddle within 1 week (7 days) of your demo period and the demo fee will be applied toward your purchase. If you decide not to purchase a paddle, the demo fee will not be refunded.
The Try Before You Buy program is only available for local pickup from the Werner Paddles showroom in Monroe, Washington.
*Sign up for our newsletter or follow us on Facebook and Instagram to find out when the program will be available. Additional questions can be emailed to info@wernerpaddles.com